Press

Release

With New Version 20.2 Release McLeod Software Helps Customers Change their Internet Presence

Learn more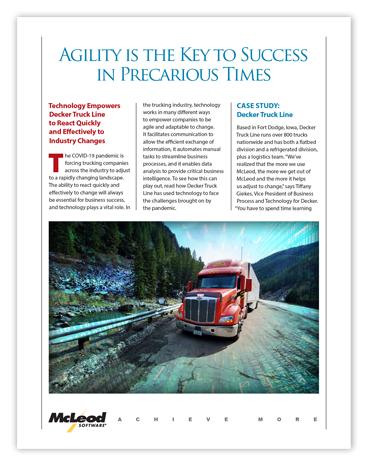 Agility is the Key to Success in Precarious Times
Technology empowers Decker Truck Line to react quickly and effectively to industry changes
Request this case study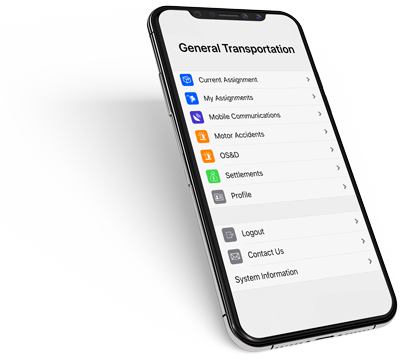 Stay Connected
Stay connected to your drivers with McLeod's driver app. McLeod's trucking software customers can support a wide array of capabilities on the mobile devices of their drivers.
Learn more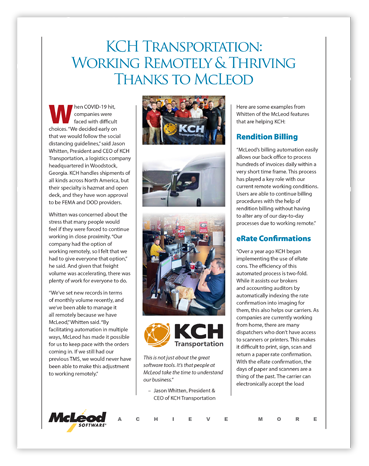 Working Remotely & Thriving Thanks to McLeod
KCH Transportation shares their approach to handling the COVID-19 emergency and how they are thriving with a remote workforce.
Request this case study

Press

Release

McLeod Software releases Version 19 of DocumentPower and FlowLogix with free version of Mobile Capture App for Phones and Tablets

Learn more